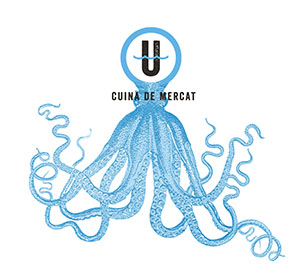 WELCOME TO ULISSES
Market cuisine is the one that works with fresh and native foods and ingredients. We have our own boat that supplies fresh fish every day. We are right on the market square, full of seafood, meat and vegetables. Some dishes of the menu may vary, because the Minorcan countryside and the Mediterranean do not have everything every day. This is how the market cuisine works: authentic, native and always fresh.
THE FOOD
Ulisses has a very extensive menu that changes as the hours of the day change. It can be your morning coffee with a sandwich, it can be your brave potato chips with a beer or become three dishes and a dessert. Our chef would like to guide you until the place where you feel the best, either having a tartare or a hamburger with chips. We want you to enjoy the pleasure of a good meal with the best company.
THE WINES
Ulisses Vinateria is the place for wine and sparkling wines' lovers in Menorca. Each week we introduce novelties, we do organize specific classes and make also wine pairing and tastings. Wine is always the perfect gift and companion for every meal. And if you are the one who has little time to move to Ulisses Vinateria, we put our online store at your fingertips so that buying the best wines ever is even easier.
THE COCKTAILS
Ulisses has established itself as a reference center for the high cocktail expression in Ciutadella and, with the latest refurbishment, takes a step towards the top range of its premises, expanding its menu and offer. Sometimes the cocktail is knocking on the doors of a Negroni or the classic Gintonic but sometimes it is leaving you in Joan's hands to bring you the tastes of his latest creations to the tip of the lips.